Brought to you by Dr. Justin Trosclair,
Click Buttons Below!
Click the Green Buttons To Explore More!
Hear the latest podcast episode, Great New Guests EVERY TUESDAY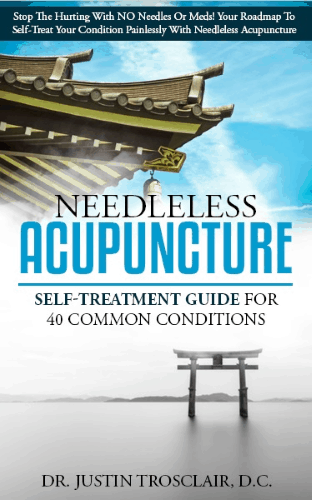 Download the Acupuncure Points Blueprints to Help with 4 Conditions from Needleless Acupuncture Book Free
If you happen to experience: Anxiety, Headaches, Insomnia, or Low Back Pain… then my Needleless Acupuncture Self Treatment Guide to 40 Common Conditions might be of interest to you. Download one of the four preview Protocols at no cost.
Small Steps Lead to Big Health Changes, 4 FREE Chapters- Click It! >>
9 Essential Stretches to Reduce Tingling and Numbness "Nerve Pain", Calorie Consumption Calculator Chapter, 12 Exercises for Core Strength "Stop the Recurring Back Pain", or Help Me Make A Budget Chapter… Get any of them FREE here, now.
Subscribe- 2 clicks
Join us #BehindTheCurtain by Subscribing to the podcast. Only takes 2 Clicks
Buy the Host A Coffee AKA "support the show"
This podcast is partially User Supported. That means if you like the show and are getting value, consider buying the host a cup of coffee. Monthly support gets you some seriously cool gifts though.
Today's Choices, Tomorrow's Health Book
I wrote a 220+ page book that you can get from the link (or buy it on Amazon). Better health, food choices, exercise, budgeting and life our accomplished with Small Steps. Learn the secrets I've discovered from over 10+ years in practice, 4 years working in a hospital in CHINA and my own 25 pound weight loss journey. Get the Book by clicking the button.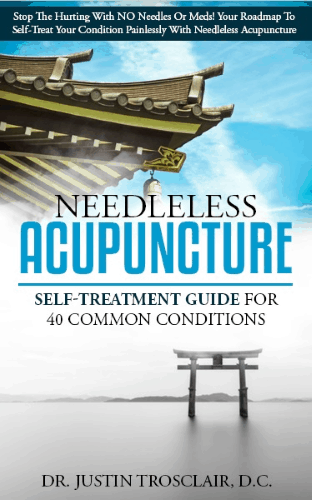 No Needle Acupuncture Book: DIY 40 Conditions
After 11+ years as a chiropractor and working 4 years in a TCM Department of a Chinese Hospital, I put together Blueprints you can do At Your Home for 40 common conditions. It's not full of fluff and theory but instead its which points, how to find them and how to stimulate. You can even get an electro acupuncture pen and it helps you locate the point and stimulates it for best results. Click Here to get your Needleless Acupuncture Book
Chiro & Podcast Gear
Not only can you find Official Podcast Gear but also Chiroprac-TIC and Chiro-Mix-Tor Themed T-Shirts. Pick one up today for the chiropractor in your life. AND NOW Louisiana Themed, Social Media Influencer and Making Lemonade shirts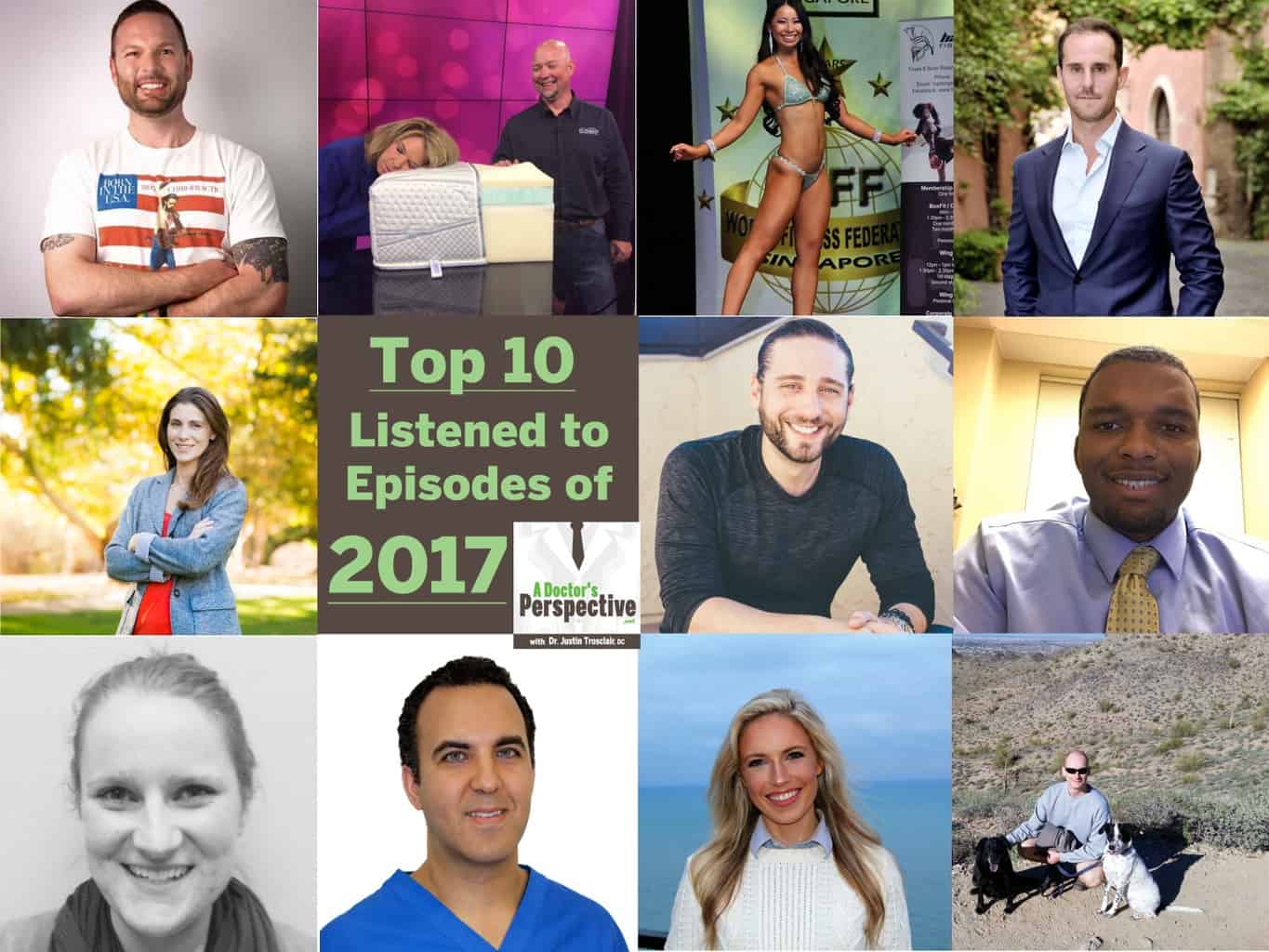 Top 10 of 2017
Top 10 of 2018
Where to start with so many episodes to choose from? Try ALL of the Top 10 from the past two years on these Lists.
African American Doctor Holiday Series 2017
Acupuncture Series 6 weeks in 2018
A Doctor's Perspective Podcast: dr to dr interviews

You could just click anywhere on the top of the page (or this button) and be Whisked away to the main page to discover Dr. Justin's interview prowse in asking guests about success, overcoming trials, staff, marketing, books, routines and home- life balance (plus keeping the love alive).