Just a few testimonials from listeners like you.  I really appreciate it. Click and write a review on iTunes or Stitcher as well. Scroll to the bottom and submit a testimony right now.
Chloe H.
I've been so busy with patients lately that I am never home on time.  Keeping up with paperwork has had me miss dinners and my daughters dance practice.  Between the tips on time management, conscious focus and ways to enrich my marriage; I've finally started making it home only 30 minutes late. Hey, it's a start and my husband and daughter are really supportive in my efforts.  Thanks for the motivation.
Beth W.
My husband and I are both chiropractors and we both listen.  The other day I noticed my husband has been trying a few of the relationship building secrets he heard on a show.  I love that about him and I love that about this show.  Life is more than just business and I'm glad we can listen to a podcast that talks about both.
Vern
I've been listening for a month now.  I'll admit that I was trapped in my own poor thinking and I've noticed my new patients and visit average has dropped.  The guests have removed some of that brain fog and I'm actually excited to go to work again.  Making changes to turn my practice around.  6 years into practice isn't to late for changes.
George K.
I started listening just to try and learn a few new marketing and referral ideas.  My practice provides a comfortable life for my family and has been running on autopilot for a while.  It's time to grow and one of the doctors  (not even in my field) had a great tip on internal referrals. Planning to brainstorm ideas for my own office at the next team meeting.  Hungry for more episodes, can you do twice a week?
Bridging Different Professionials
Thank you for doing the podcast and bringing together different professions and conversations – Lisa Holland DPT
Take 2, Technology Fails sometimes
Technology Fails and I'm grateful to try again and it shows a commitment to your listeners that you want to create something great for them, so I'm more than happy to have another go. – Jane Anderson
www.adoctorsperspective.net/26
Similar Thread in a podcast entrepreneur journey
Grateful you are doing this and everyone can get to know each other. I like that you hear a similar thread in an entrepreneur journey as well as marketing tips. Learning from each other. – Caitlin Faas, PhD
www.adoctorsperspective.net/23
Sean V.
Finally out of my rut both in home and work.  I started looking at a management company because I realize from listening to the show, I can do so much more if someone is keeping me accountable.  My wife can attest that money is tight but finding the right coach will be worth it.  We look forward to taking a vacation this year (it's been two years since our last real get-a-way).   Dr. Justin your podcast is entertaining on the way to work but more importantly is giving great advice.  Keep it going!
Saving Lives, Moving Bones
RJ Gilanis, DC – Appreciate you doing what you do, and saving lives over there in China. Moving bones in China, that's so cool man.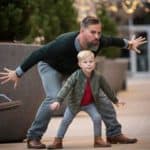 Rejuvenate my own Podcast Desires
Nathan Cashion, DC  – This helped rejuvenate me in restarting my own podcast again.
Dr Cashion Chiropractor Episode 04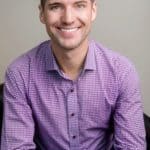 Tremendous experience I hope we cross paths and work together
When I first became a DPT, If someone would have told me I would talk via the internet to someone in China, I wouldn't have believed it. This has been a tremendous experience and my first opportunity to be on a podcast. If we ever get a chance to cross paths and work together… and professionally it's nice to have someone passionate about information and sharing that information… just let me know. -Mark Butler, DPT
www.adoctorsperspective.net/20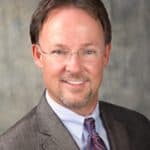 Your spanning the spectrum of doctors
John Ledet  MD – Great podcast with all the varied guests. I like how your spanning the spectrum of doctors. Looking forward to watching the podcast build. A great addition and new perspective especially to people new in the field
Dr Ledet Dermatologist Episode 01
Being a Guest Got Me Refocused on My Practice
Dennis Timko, DPT – Just being on the show as a guest has gotten me thinking about my own practice again.
Dr Timko Podiatrist Episode 03
Podcasting around the world
Who does that, that risk- the chance of moving out of the country. I would love to do that. Podcasting around the world.
-Teresa Lipsey , Interior Deisgn, Ventre.xyz
www.adoctorsperspective.net/17

really unique in comparison to other folks
Your style is really unique in comparison to other folks I've read stuff from. Thank you for posting when you have the opportunity, Guess I'll just book mark this page.  – Allen N.
intellectual, NPR style- learning about other doctors podcast
Tristan Schaub, ChiroSushi – Love what you're doing, anything I can do to love and support you. I think you're on a mission and I support that mission. The more we can have intelligent, emotional and intellectual, sharing in this profession the better. The fact that you're looking for those little nuggets, I love it and support it. Love the guest lineups.  Your doing an intellectual, NPR style- learning about other doctors podcast.  I like how you go long, you're great at conversation and I love the time difference.
My First Podcast, I'm Fascinated
First podcast I've ever done and its pretty fascinating and I might have to pursue this path myself and have you on as a guest as well. – Frank Oz Osborne, HawkGrips CEO
www.adoctorsperspective.net/20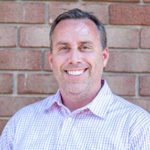 Impressed With the Sound Quality
I'm impressed with the sound quality on the show I listened to. Very nicely done, and if she were a remote guest it's hard for me to tell. How do you go about recording a guest from our side will you live in China?
-William
Orthopedic Podiatrist now i know
Tammy Poirier
It was informative and now I know when to recommend orthopedic podiatrist.

Hard Work
Vincente Calderon, OD  Congrats on all the hard work since the last time we talked. Look forward to hearing the rest of these interviews.
critical thinking mindset, I want more of you around
David Marcarian, Myovision – If everyone in the profession had your critical thinking mindset, we would not be in trouble, we would be seeing 30% of the population.  Ask the questions of why we aren't using technology. I want more of you around, produce little versions of you.
David Marcarian Myovision Episode 13